Like many Toronto homeowners, you are almost certainly interested in the opportunity to improve the value of your property. Although there are many different home renovations or projects you or a  Toronto general contractor could take on to help you increase the value of your home, very few allow you to see immediate benefits.
Laneway suites are a great option for Toronto homeowners who want to make an investment that can help them increase the market value of their property while also providing the opportunity to make an additional income by creating a rental unit.
One of the biggest perks of renting out Toronto laneway suites is the fact that, although the suite is on the same property as your main house, it is entirely self-contained. This means both you and your tenants can enjoy more privacy than with a basement rental unit.
Recently, the city of Toronto has introduced two laneway suites programs that allow homeowners to amplify their property value and welcome new tenants– however, there is an application process involved, as well as numerous upfront costs.
In this guide, we will explore the process of creating laneway suites for your home, including advice on hiring the best general contractor to help you create the best laneway suite for your home.
Table of content
What Are Toronto Laneway Suites?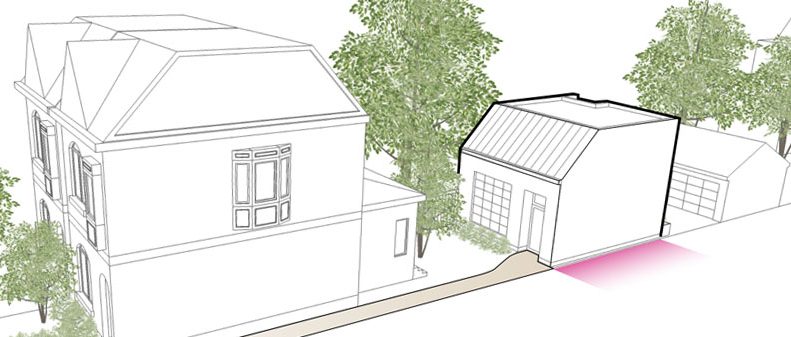 A laneway suite is a self-contained dwelling situated at the rear of a residential lot. It is detached from the primary property, and can be used as extra space for the primary homeowners or as a rental unit.
Often times, laneway suites are small dwellings, and all services, such as mail delivery, garbage disposal and electricity come from the main street, rather than the laneway.
For years, laneway suites have been booming in popularity on Canada's west coast, and can often be seen in cities such as Vancouver. However, more Toronto homeowners are now interested in the opportunity to earn extra income or increase their property value by building a custom additional laneway suite.
If you are interested in adding a laneway suite to your property, you will need to get certain permits in order, understand the upfront costs involved in the investment and find a general contractor to help you take on the project.
Toronto Laneway Suites Guidelines
The city of Toronto has established two programs that are both intended to encourage eligible property owners to develop laneway suites. Here is some cursory information about the two programs, their eligibility requirements, and how they can help you create the laneway suite of your dreams:
Development Charges Deferral Program for Ancillary Secondary Units
Development charges are mandatory fees involved in the process of creating a secondary dwelling on your property. It is just one of many costs that are involved in constructing a laneway suite, however, these charges can make the project cost-prohibitive for certain property owners.
This program helps alleviate some of the financial hurdles of building a laneway suite by allowing development charges to be deferred for twenty years following the construction of a laneway suite.
Affordable Laneway Suites Pilot Program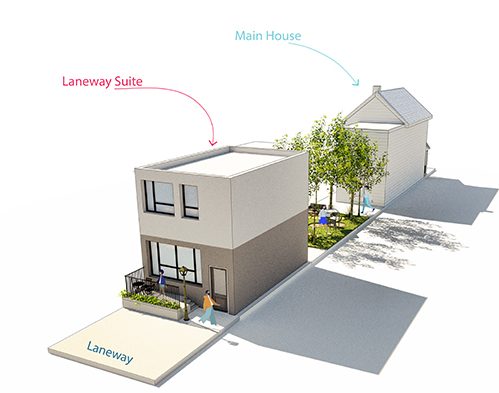 This program goes even further to alleviate the fiscal burden of building laneway suites by offering up to $50,000 in forgivable loans to eligible property owners.
This program is specifically intended for property owners who will be renting out their laneway suite. It is intended to increase the availability of affordable housing for tenants in Toronto. For this reason, property owners cannot charge rent that exceeds the city's average market rent.
The loan will be forgiven fifteen years from the date the first tenant occupies the laneway suite.
To learn more about either program, you can visit the city's website.
Get a free estimate for your Dream Laneway Suites
Eligibility and Applications for Toronto Laneway Suites
In order to be eligible for either of the city's programs, you must first apply for a building permit with Toronto Building. Whether you are approved will depend on whether your property and planned building is in accordance with local zoning laws.
Other basic eligibility requirements include:
Homeowners must be in the Toronto and East York District (those living in other areas of the GTA are not eligible)
You must apply for a building permit and conform with zoning and other by-laws
You must enter into an Agreement with the city for both programs
You must own a single family home abutting a private lane (for the Affordable Laneway Suites program only)
The application process for both programs begins with a building permit application, and moves on to filling out a program-specific application from the Housing Secretariat. It's important to note that you will need a lawyer for the next steps of the application process, including registering a Section 118 restriction of the Land Titles Act on title to your property and registering a mortgage/charge on title to your property to secure loan funding.
Once you have been approved, you will receive a letter from the city that will allow you to begin construction. If approved for the Affordable Laneway Suites Program, applicants can apply for final payment once construction is complete and the laneway suite is being occupied by a tenant.
Benefits of Laneway Suites in the city of Toronto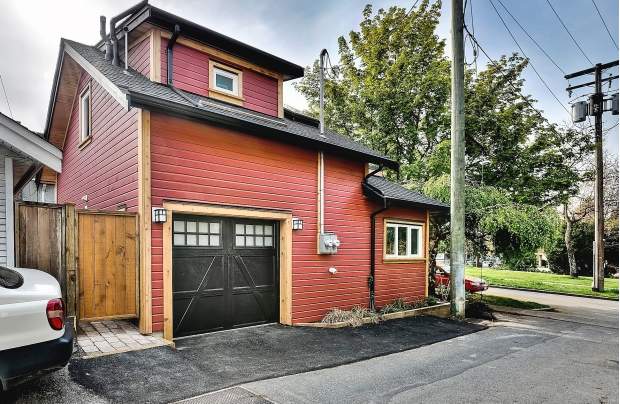 Laneway suites offer numerous benefits for homeowners, including:
Providing Additional Income
One of the biggest perks of a laneway suite is the fact that homeowners can earn extra income from tenants. We all know that owning a home in Toronto is no cheap feat, and the housing prices are not going to be getting more affordable any time soon.
If the living costs are piling up, a laneway suite might be a worthwhile investment, especially if you are receiving support from the city's programs.
Increasing Property Value
Even if you have no desire to sell your property at the moment, it is always wise to look for ways to increase your property value. Renovations to your main property might not lead to the return on your investment you were expecting, and can cause a great deal of disruption in your daily life.
Building a laneway suite, however, will certainly improve your property value, all while having a minimal impact in your day-to-day life.
Offering More Privacy
If you are interested in the idea of earning income by renting to a tenant, you may have wondered about creating a basement suite. Although it may seem like an easy way to make extra money, many homes will need at least some renovations to convert their basement into separate units.
Additionally, a laneway suite will offer more privacy for both yourself and your tenants by allowing you to live separately while sharing the same property.
Improved Family Living
Laneway suites can still be beneficial, even if you are not interested in taking on new tenants. Whether you have a parent or relative interested in living with you, adult children returning from university, or a growing family, a laneway suite can offer extra space for your family while allowing increased privacy.
Slowing Development
There is more demand for housing within the city of Toronto than ever before, but many neighborhoods are worried about what this rapid development will mean for middle and working-class families.
So far, the response to increased housing demands has been the construction of high-rise apartments, many of which drive up the cost of living for others in a certain neighborhood, on top of ruining the city's unique character.
With laneway suites, change happens gradually, and more tenants can find low-cost housing without threatening the character of a neighborhood.
Want to build your Dream Lanway Suite? Contact Milman Design Build @  (647) 471-5326
Laneway Suites Designs
Although laneway suites are typically smaller and cozier dwellings, there are many creative ways to maximize the space, privacy and character offered by a suite.
Garage Suites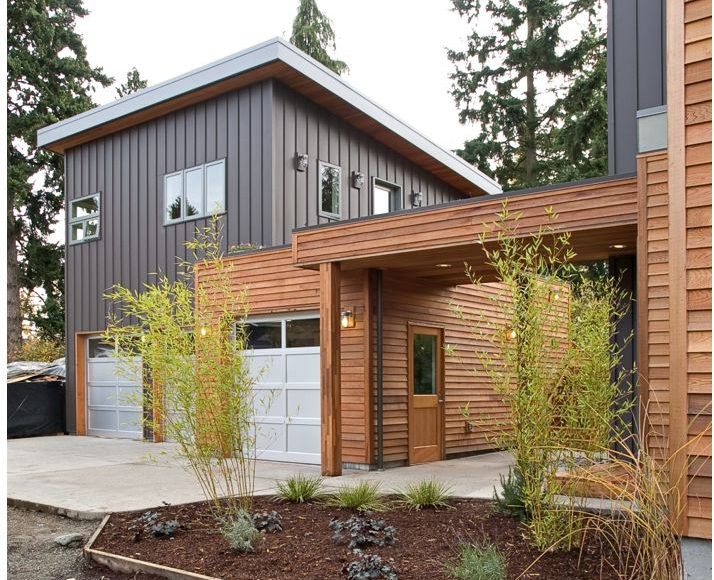 In certain cases, Toronto homeowners will be fortunate enough to have no need to construct a new building. If you have a detached garage or large shed already situated at the back of your property, facing a laneway, you may be able to convert this space to a new suite.
Although it may be hard to imagine a former garage being desirable to tenants, with the right general contractor on the job, you may find yourself envious of your tenants, who get to enjoy such a beautiful space.
For Renovation of Garage Suites, contact us @ (647) 471-5326
Studio Suites
In most cases, laneway suites will be an appropriate dwelling for one individual or a couple. Given their smaller size, they are often equipped with a single bedroom, kitchen, bathroom, and possibly a living room space. Depending on the size, laneway suites may be structured similarly to a studio apartment.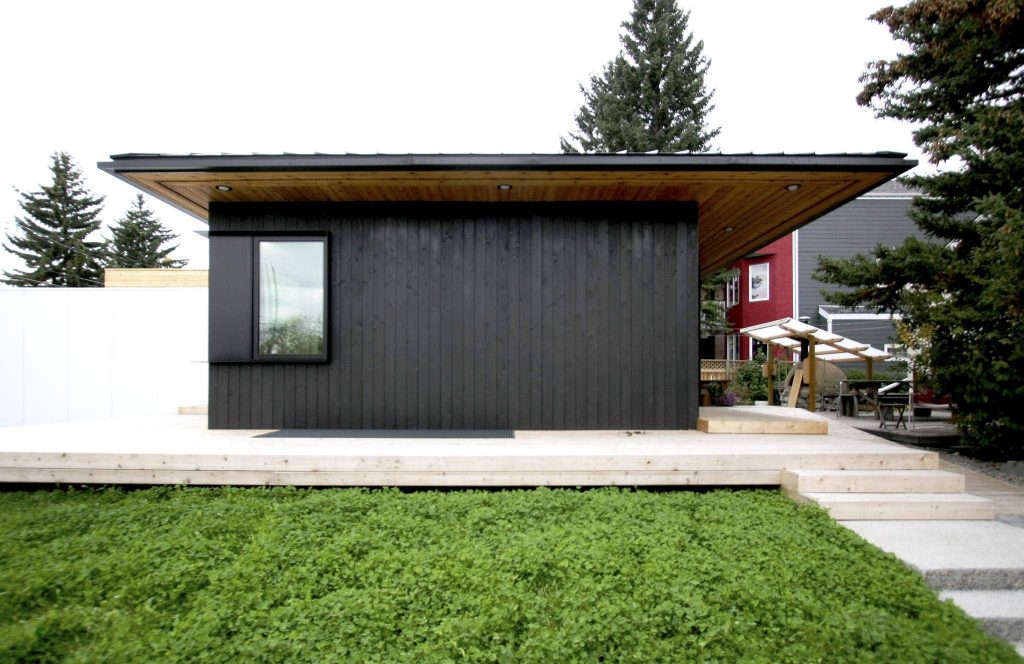 Larger Suites
In certain cases, you may be able to build a larger laneway suite. Although this decision would leave you with less available yard space, it may open up the possibilities available to you in terms of tenants.
Speak to your general contractor and the attorney overseeing your application for Toronto's laneway suites programs about the city's zoning laws and your property's limitations before deciding to build a larger laneway unit.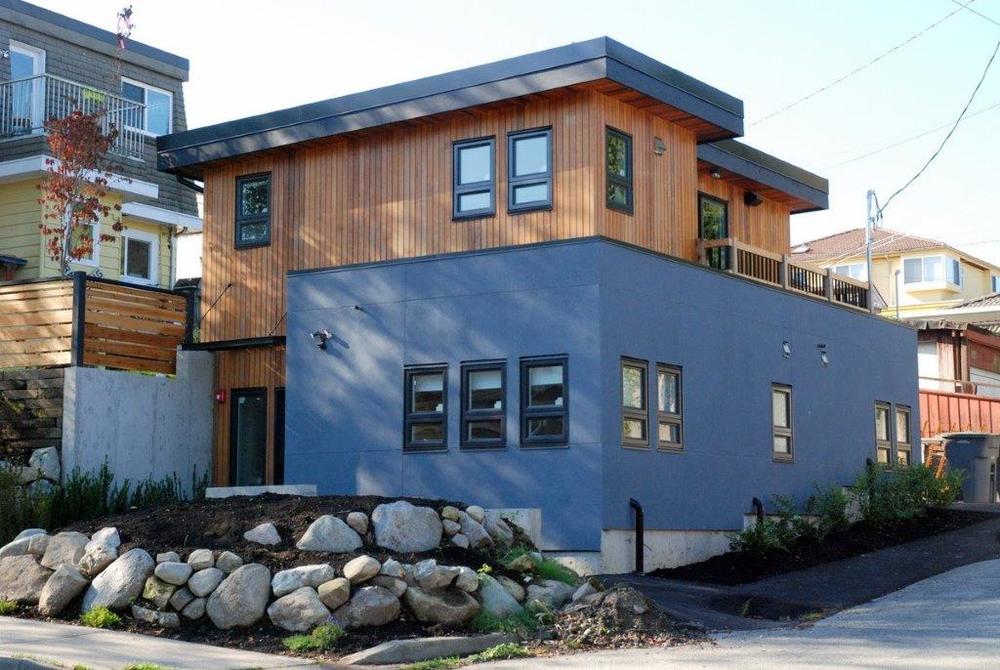 Latest Tips and Ideas of Bathroom Renovation
Cost To Build Laneway Suites
For many Toronto property owners, creating a laneway suite will be a worthwhile investment. That being said, there will be a number of fees and charges involved before you can see a return.
Here are some of the basic fees you can expect to encounter, although specific costs will vary depending on certain factors, such as property size and eligibility for the city's support programs:
Permit Applications
As a base rate, the cost of a permit in Toronto is $17.16 per square meter. For this reason, your permit costs will depend on the size of the laneway suite you are planning on building. There are also fees involved with certifying your home for use by tenants. Overall, if you wanted to build a 500 square foot laneway suite, you would be looking at paying around $700 for the permit.
Legal Fees
A lawyer is required for the process of applying for Toronto's two programs to help make your laneway suite more affordable to construct. Although going through a lawyer adds additional costs to your project, it would almost certainly be worth it considering the financial benefits of the city's programs.
Architecture and Engineering Fees
If you want a well-constructed, visually pleasing, structurally sound laneway suite, you will need to consult with architects and engineers. With their support, as well as the support of your general contractor, you can ensure that your laneway suite will not clash with your neighborhood's unique character, and will be able to withstand Toronto's notoriously harsh winters.
Demolition
In some cases, a home may need demolition services before construction can begin on a laneway home. Although demolition costs can add hundreds if not thousands of dollars to your laneway suite construction project, many homeowners are lucky enough to avoid this step altogether.
Construction
Construction will be the most expensive and time-consuming aspect of adding a laneway suite to your property. Although it is a loose rule that the construction of a property will be around $200 per square foot, it can be hard to accurately predict what your construction project will end up costing.
Before you gawk at construction fees, it is important to remember that many services go into even small-scale projects, including:
Surveying
Heating and cooling
Electrical services
Water and sewer construction
Landscaping fees
Adding appliances, plumbing, and added touches
Toronto's Laneway Houses Approval Process
It's important to note that being approved to build a laneway does not automatically mean that you will be approved for either of the city's programs to make the process more affordable.
Trusting Milman Design Build – A Professional in Custom Home Addition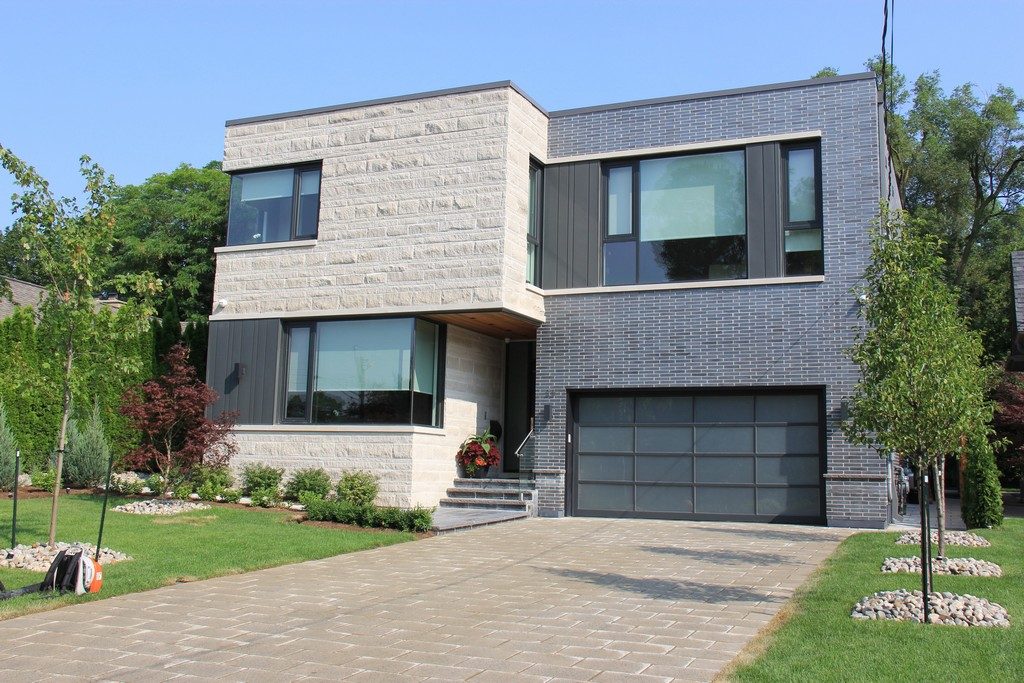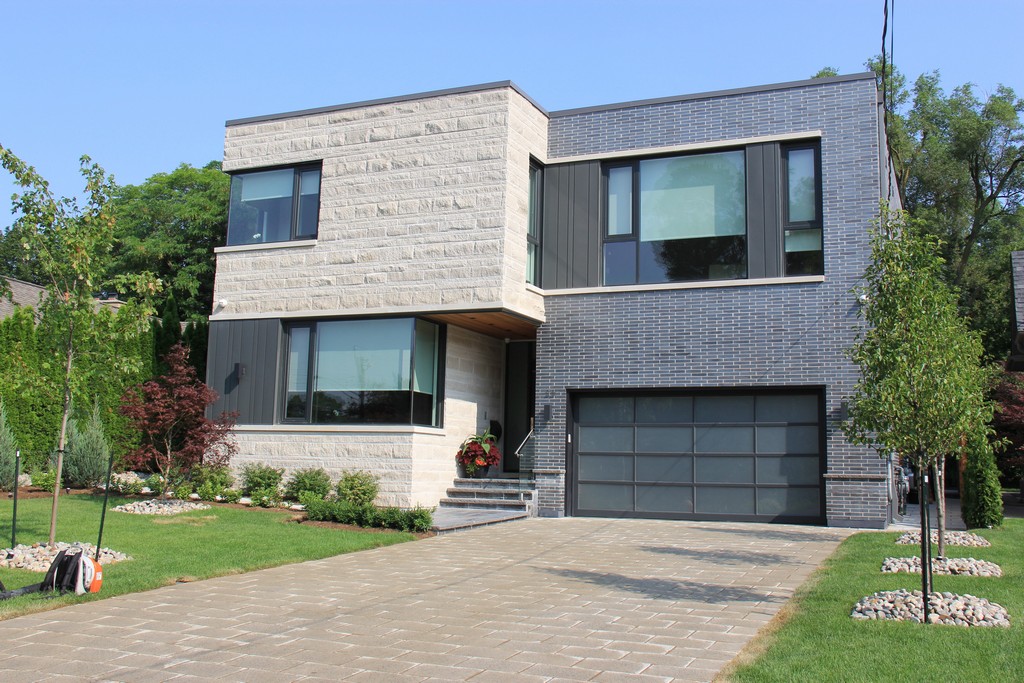 Creating the perfect laneway suite starts with trusting the right people. Laneway suites may already be booming on the West coast, but it can be hard to know who to trust in Toronto, especially given the newfound popularity of laneway suites.
With Milman Design-Build, homeowners will be able to see that trust, collaboration and consistency are among the company's core values. With nearly two decades of experience in Toronto's private residential industry, Milman Design Build is well-prepared to help you design and construct the laneway suite of your dreams.
Founded in 2000, we are much more than a general contractor. With Keren Milman's artistry and design talent, and Shafrir Milman's master carpentry skills, we are equipped to help you with every element of the laneway suite construction process.
In the past, we've created gorgeous garage suite units that provide enviable comfort, functionality, and flair. Now, we are ready to help Toronto homeowners make the most out of their property by adding laneway suites to their homes.
Our focus is ultimately to collaborate with homeowners, and allow them to play a hands-on role in the design process. Whatever our clients imagine for their home and property, we can bring to life.
With our technical and creative expertise, strong work ethic, and polite, professional attitudes, there is no general contractor in Toronto more prepared to create a tenant-ready laneway suite than we are.
To learn more about our services, view our extensive project gallery, or request a free estimate on your project today.
Contact Milman Design Build, general contractor in Toronto @ (647) 471-5326
Resources