A renovated, well-equipped bathroom doesn't just add more value to your property, but also brings more comfort and joy to your daily living (and your future homebuyers). We all appreciate a good bathroom on those cold days when we need a hot bath the most, or those hot summer evenings after work when all we want is a cool, relaxing shower. There are plenty of things that we need to keep in mind when considering bathroom remodeling, they depend heavily on your needs, wants, available space and budget.
Please keep on reading for some points to watch out to help your renovation run smoothly.
1. Consult a General Contractor Company To Build A Plan
Every great home renovation project starts with a great plan. Before you start executing physical projects, such as tearing up the floor, or repainting the wall, it is highly recommended that you have a clear vision of how you want your finished bathroom to look like.
Feel free to browse our website for previous bathroom renovation projects we've done to find your inspiration. Take some time to pick out different styles and elements until you land on a look that fits your aesthetic and your property.
2. The Vanity Of Furniture
If you're thinking of investing in a focal point for your washroom, switching out the old, tired vanity for an antique dresser, or go for alternatives to luxe materials for your countertop (such as river white granite) can make a huge impact.
No budget round-ups is complete without the help from the trusty home appliance giant – IKEA. Find the perfect piece for your bathroom from all price ranges. Plus, a trip to IKEA also comes with an emotional reward that you and your family can enjoy.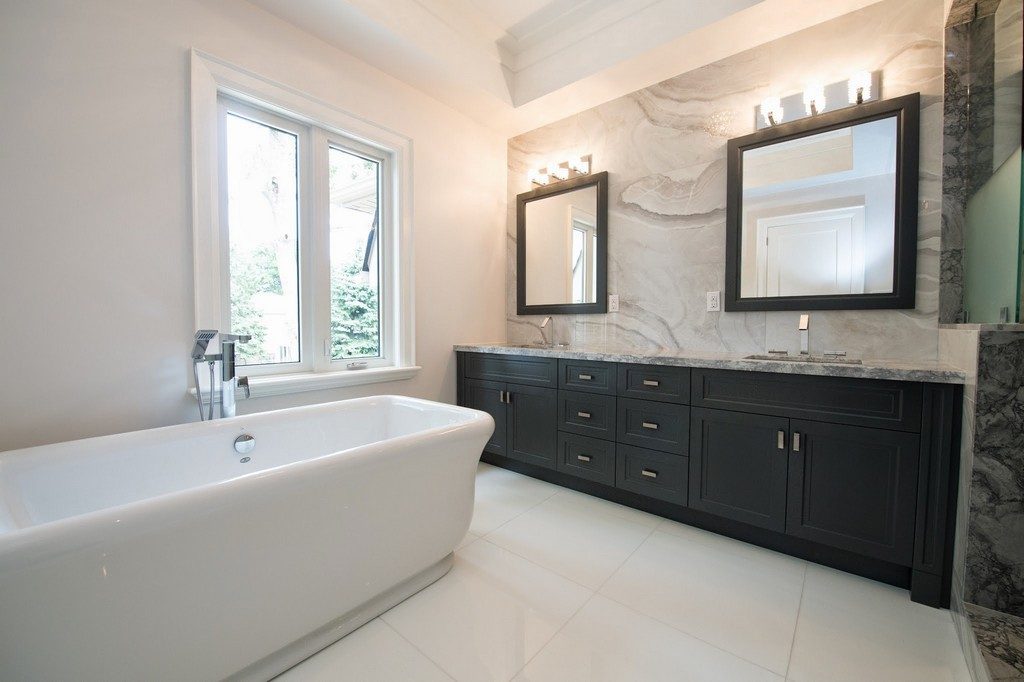 3. Let There Be Light
When you think about a shower remodel, there are several components that immediately come to mind: the floor, the wall, the mirror, and the vanity. But one element that people don't often think of right away is the shower lighting. And yet lighting can play such a big role in improving safety in your bathroom, refining the aesthetic of your remodel and providing a finishing touch.
According to HGTV, adding lots of light to the bathroom is one of the most valuable changes a homeowner can make. And, these lighting upgrades don't have to be expensive! You can easily find quality fixtures and bulbs at local home improvement stores.
Another cool lighting upgrade to make during your bathroom remodeling is adding in a dimmer switch. Especially if your new shower is a tub and shower combination piece, being able to dim the lights while you take a relaxing bath in your tub is a nice touch.
If your bathroom is situated near the roof of your home or connected to an outer wall, you can choose to make more of a drastic lighting upgrade by knocking out a new window or even a skylight.
Nothing beats natural light when it comes to light quality, and this will make your bathroom look bigger and brighter on its own. Plus, installing a skylight over your shower gives you the experience that you're showering under the stars at night, which is a very freeing sensation.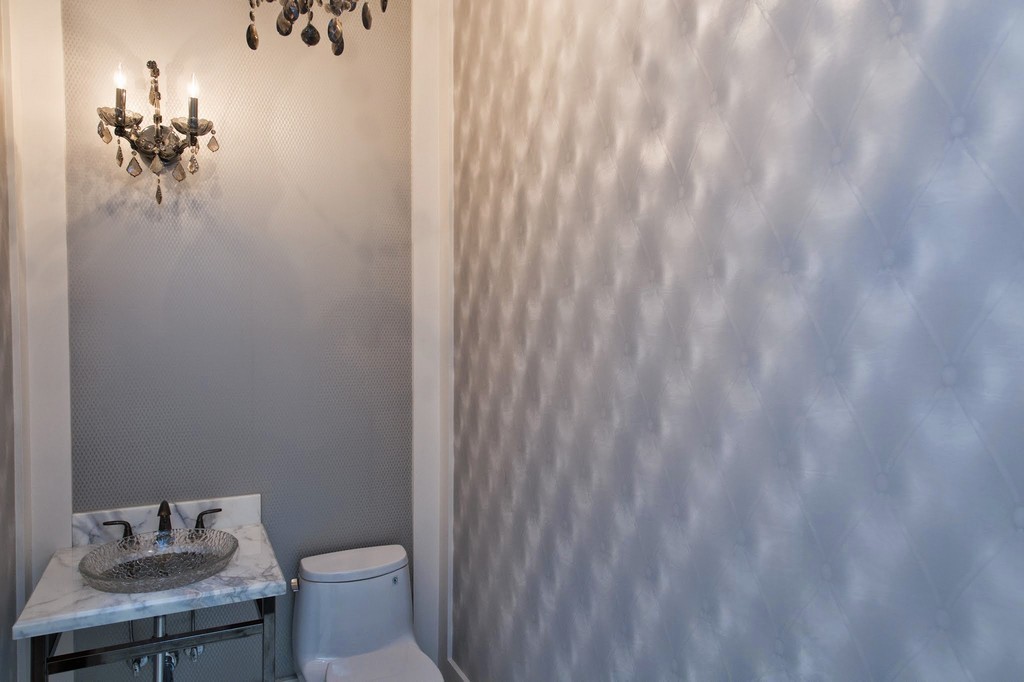 4. Spice Up Your Bathroom With Colours
White and clean bathrooms are the norm. But that doesn't mean you can't change it up every now and then. More and more homeowners are gearing towards colourful bathrooms nowadays.
The power of bright colours can help your bathroom appear more spacious and lively. While using bold colours as accent features, such as knobs or faucets or other fixtures, can add character and distinction to your project. Consult a professional firm to see how you can coordinate your wall colour with your tile, or your door, to bring a new dimension to your bathroom.
5. Pay Attention To HVAC
Ventilation is also name one of the most valuable elements of a great bathroom. Exhaust fans are not the most glamorous component of a bathroom renovation, but they are essential for controlling humidity control and air quality maintenance. They also help prevent moisture damage to cabinets and finishes. They are well worth the investment; higher-priced models offer better air-movement with less noise.
No one likes to step out of a warm shower or bathtub onto a cold, tiled floor. Radiant infloor heating takes care of this and provides a comfortable experience on cold winter days. A heated towel rack is also an inexpensive way to add a touch of luxury.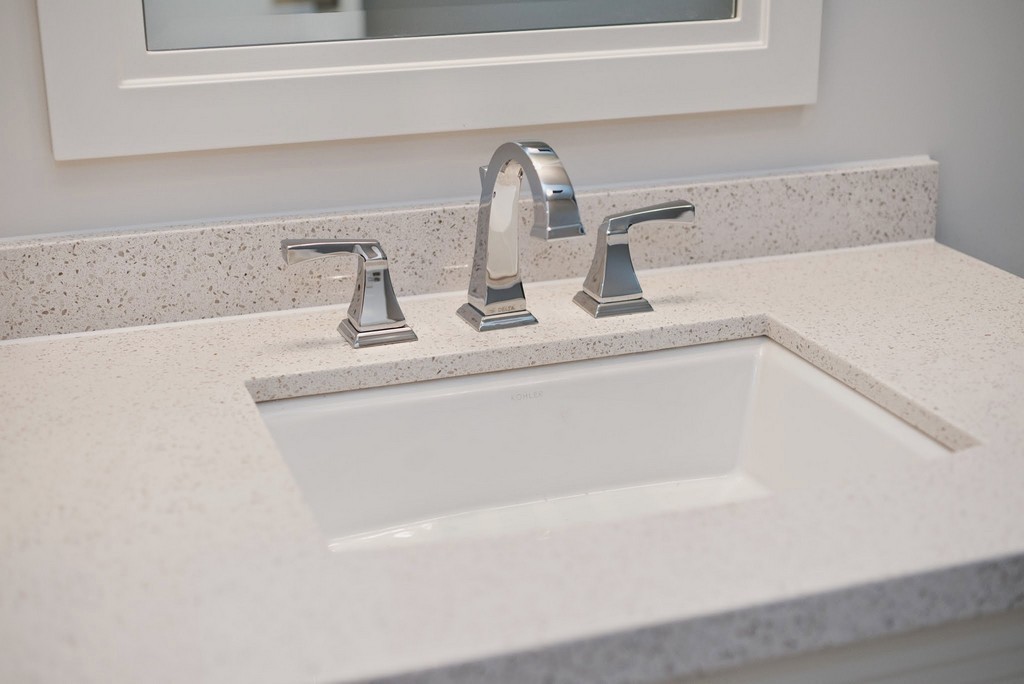 6. Think Outside The Box With Open Shelves
If there's one feature of a bathroom remodel that doesn't get much attention, yet is still appreciated, it's storage. Whether you want to store extra toiletries or a few sets of guest towels, having them on hand whenever they're needed is an incredible benefit.
A few drawers or covered baskets on high shelves can house your private items, and your colorful towels, pretty soaps and washes, and other bathroom decor don't have to hide in a dark closet any longer!
Get a Free Estimate for your Bathroom
7. Work With Professionals To Transform Your Vision Into Life
It's important that remodeling your bathroom is a fun and rewarding project. And all can be diligently done with the right researching, planning and execution. If you've decided to take on a bathroom renovation project, you'll have plenty of company.
Milman Design Build has more than 15 years of experience with home renovation, especially bathroom renovation for homeowners around Toronto. We are a team of professionals who are dedicated, accountable and are ready to work with you to deliver your vision into reality.
Once you've gathered enough ideas and inspirations and ready to start the remodeling, contact us at (647) 677-1519 for a free estimate and consult.