Basements have changed in recent years from just being damp, musty places to store your camping gear, luggage, and old documents to targets for home improvement projects. With property values in Toronto rising yearly, people are looking for more and more ways to get the most out of their homes and invest in them even further. Basement renovations are a good choice for homeowners seeking to increase their property value because converting the space is cheaper than a new home addition. The completed project also ends up adding a similar amount of new living space as well and depending on the type of renovation, the possibility of extra income for the household.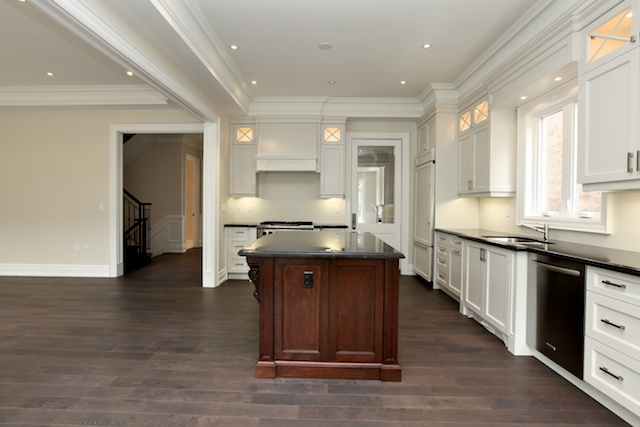 Table of content
How Much can a Basement Renovation Cost?
Homeowners in the Greater Toronto Area can expect basement conversions to generally cost less on average than a home addition. The cost still varies widely since there are a number of significant considerations to be kept in mind when figuring it out. Some of these include:
Design costs. Because you're dealing with the foundation of your house when dealing with a basement conversion. It is very much advisable to talk to an architect when designing the project.
Materials. As with any type of home improvement project, basements also have a range of materials you can build with. Moisture is a big concern for basements so the right choice is rather important
Permits and Inspections. As with design costs above, you're dealing with the most important parts of your house when planning your project. As such, it's good to have the proper permits and inspections done on your home to ensure that the conversion will be safe and legal. You may end up paying for at least the following based on the City of Toronto Building Permit Fees Guide:
~$200 base fee
~$85 per hour fee for inspections and examinations on your house
~$12 per square meter of space you'll be renovating
Various HVAC and plumbing permit fees
What Kind of Basement Renovations Can I Do?
There are various types of basement conversions for the Toronto homeowner to choose from. It really depends on what they're seeking to do with the new living space. Are you hoping to add another source of income? Or maybe you have a new, growing family? Perhaps you work from home? Each of these considerations can lead with very different projects beyond just adding an extra bedroom for the in-laws..
Basement Apartments
This is a good choice for people seeking to earn a little extra income. However, converting your basement into an apartment is a far more significant investment than other basement conversion choices. You'll need to prepare a separate kitchen and ensure adequate ventilation in the bathroom with an exhaust fan. There also needs to be an entryway that leads directly to the basement unit itself. All these will likely require extensive electrical, duct, and actual construction work.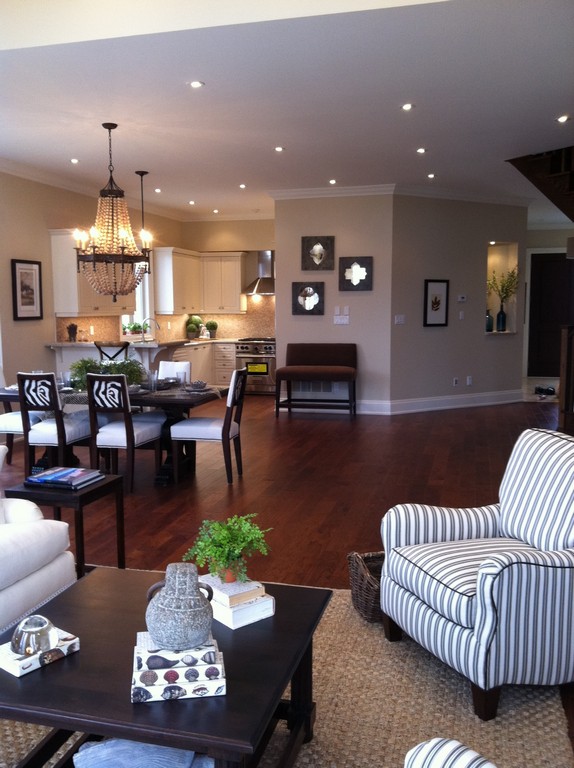 The new basement apartment must also comply with all fire, electrical, building and zoning by-laws of the area before it can be considered a legal apartment meant for rent. These requirements need approval by the appropriate inspectors as well, running up the costs for your basement renovation even further. More so than any other type of basement conversion, an apartment must be done by a proper renovation contractor.
Basement Home Office
If you work primarily from home, the basement offers a great place to locate your home office. The cooler underground area can provide a more pleasant work environment along with the generally more quiet atmosphere afforded by not having to work at ground level. The additional square footage the basement affords can also give you a larger workspace in general. Having your office in a discrete, separate area of the house is also a good idea when you're trying to maintain proper work/home boundaries which is always a struggle if you work primarily from home.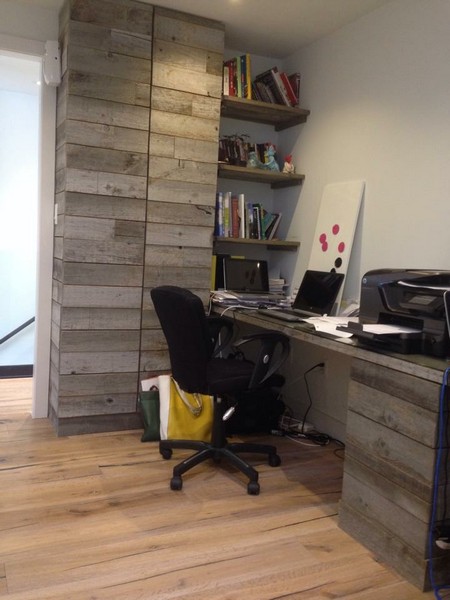 There are certain considerations in regards to connectivity however. Wi-Fi routers may have signals that can't reach all the way downstairs if your router is located in the upper floors. This is because the extra concrete in the basement plus the fact that you are underground naturally causes your signal to weaken, kind of like how phones lose signal when you're going through the subway. Moving where your router is, extending your network with additional hardware or just wiring up an Ethernet line down to your basement are all relatively simple fixes however.
Basement Family/Media Room
If you're the type to entertain guests, or are just looking to create a good bonding space for the family, the basement is the perfect place to turn into a media/family playroom. You can finish the space to look like a cozy lounge, or covert the basement into a mini-theater for movie nights. The amount of work that goes into this type of conversion varies a lot as the complexity of your proposed playroom may necessitate additional electrical work. It may also be a good idea to install some soundproofing solutions if you are going to add a surround sound system as part of the media room plan.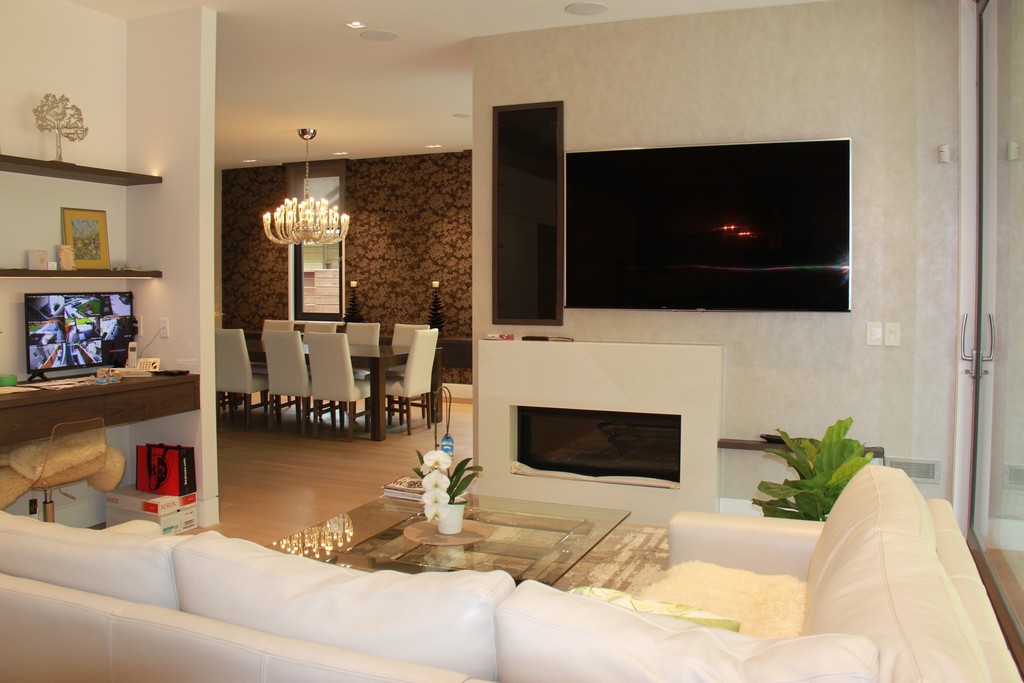 The same connectivity issues detailed in the office conversion above may apply as well. While this may have been less of an issue back then, most home media solutions these days like smart TVs, sound systems, or game consoles all require a connection to the internet to perform all their available functions.
Things to Consider When You're Renovating Your Basement
These are the things you should consider when it comes to your basement regardless of what type of room/rooms you'll be converting your basement into. All of these are important to take note of to ensure that your renovations run smoothly, come within your budget, and give you a beautiful, comfortable and safe basement at the end of it.
Basement Insulation
Your basement gets cold, it's already a rather cool place even on the hottest summer days and it'll get even colder during the Toronto winters. Insulating the basement is pretty much a must if you're hoping to turn your basement into new living space.
Moisture
Moisture is a very big issue in the basement. Unchecked moisture in the space can lead to mold and mildew, ruining all the hard, and potentially very expensive renovation work done. To prevent this, it's a good idea to seal all the air leaks you can find in the basement space before renovation. The use of more waterproof materials is also highly advised when doing the job. Lastly, installing a dehumidifier in the basement, either built into your existing system or as a standalone unit, is a good way to preserve your investment.
Walls and Columns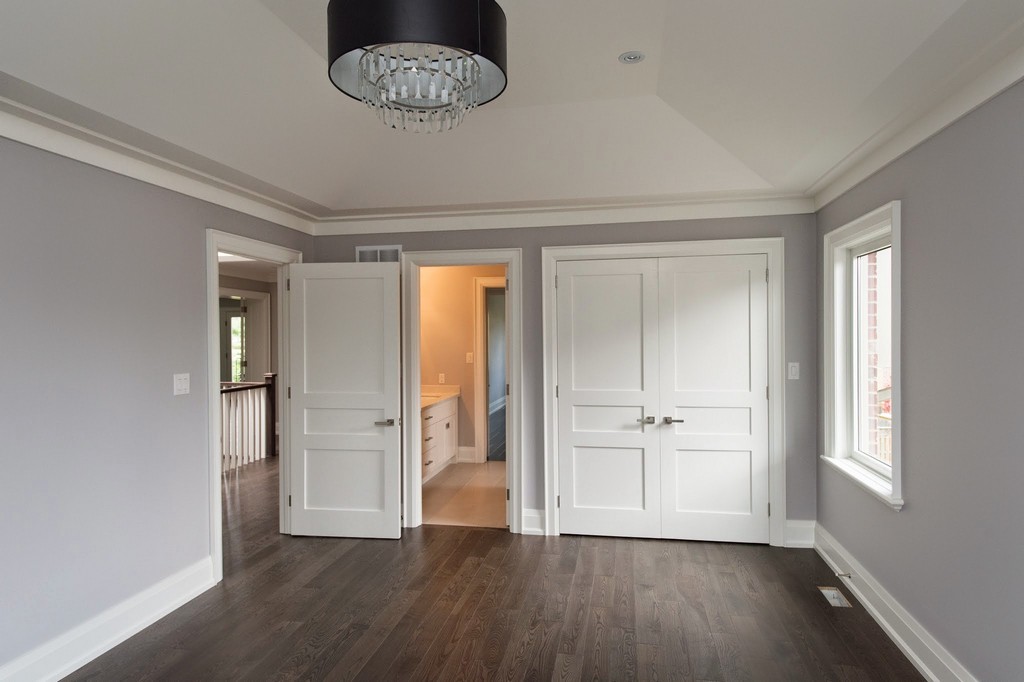 Do NOT go around knocking down walls willy nilly when renovating your basements. Most of these walls and columns, especially if they are built perpendicular to the floor joists of the ground floor, are likely load bearing and knocking them down can severely affect the structural integrity of your house. It's better to work around the walls and columns built into your basement as much as possible. But if you actually need to do some work on the walls themselves. Always confer with a renovation contractor, they will be able to handle any changes that need to be made while keeping your home as safe as possible.
HVAC Systems and Ductwork
The basement is where your furnace, water heater and air conditioning units are usually installed. These are large appliances that take up a lot of space. To save money, work around these areas by designing the floor plan in such a way as to have them in their own section of the basement away from the rest of the project. This will let you avoid the additional expenses that come with rerouting ducts and pipes.
A well renovated and beautiful basement can significantly add to the overall value of your property. You'll want to ensure that the work is done to the highest standards by experts in their field. Milman Design Build brings to the table 20 years of basement, kitchen, bathroom and general home renovation design and building experience in the Toronto area. For consultations as well as a free estimate, feel free to contact us or call (647) 677-1519.