The kitchen is one of the house's biggest attention grabbers. A good-looking, well-designed cooking area can impress guests as well as add value to your house when it comes time to sell. Renovating your old kitchen can be seen as a significant investment into the future of your home while also providing you and your family with an efficient, comfortable workspace. But before you go forward with your plans to remodel, here are a few important things to consider: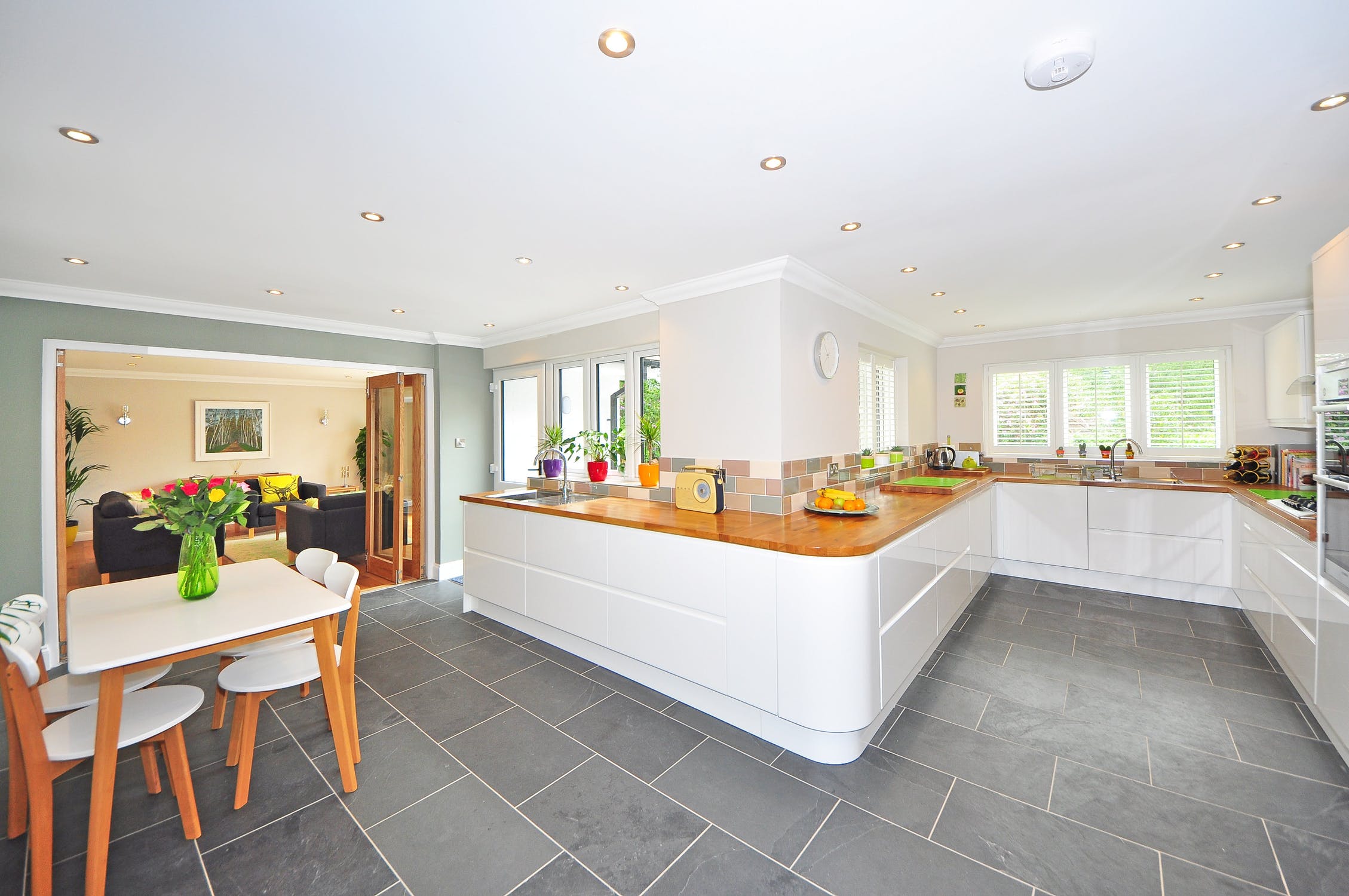 Table of content
Costs of Kitchen Renovation in Toronto
The kitchen is one of the most complex sections of the home. You'll be making use of all your utility lines when you work in the kitchen. This area of the house also has the highest concentration of specialty materials and appliances required. As such, the price of kitchen remodeling can vary wildly depending on the type of work you need. Replacing cabinetry and flooring only will obviously cost less, but doing a full overhaul of the kitchen with high-end appliances and additions can run you tens of thousands of dollars.
Things to Consider for your new kitchen
What's the primary need for my new kitchen?
The most important thing to consider when you're planning your kitchen renovation is what exactly your kitchen will be used for. Do you have pets or kids? You'll need to build a kitchen that can handle spills and accidents that active children and pets can cause in the kitchen. You may want to consider a kitchen that is more practical and utilitarian first and focus less on aesthetic appeal.
If you're the type of person to have frequent guests over for dinner parties and such, you may want to consider a sleeker, more open design to accommodate more people in your kitchen, as well as some more specialized appliances like perhaps investing in a warming drawer to keep cooked food ready for guests without having to sacrifice quality by microwaving. If your floor space allows, an island can even be installed as a place for guests to gather around.
How much money do I spend on the kitchen renovation?
Having an image of the type of kitchen you want is one thing but having an idea of how much money you might end up spending can affect the choices you'll make when it comes time to plan and execute your kitchen renovation. You can figure out a rough estimated budget for yourself by first figuring out the cost of your ideal kitchen. Then look through your wish list and see what you are willing to compromise on to bring that price down to a more reasonable number you can actually afford.
What's my layout going to look like?
Following your budget considerations, it's time to plan the layout of your kitchen remodeling. You can save the most money here by retaining the old layout of your kitchen. This comes with it a few advantages; the foremost of which is familiarity. You've already spent time preparing and cooking for your family and guests in your old kitchen, forming habits and preferred areas for prepping and cooking. Keeping the old layout of your kitchen retains as much of this familiarity as possible, allowing a seamless transition from old to new. The other advantage to keeping your old kitchen layout is that you can save more money by designing around already existing outlets, plumbing, and gas pipes.
What appliances should I invest in?
Your appliances are the workhorses of your kitchen so a lot of thought should be put into your decision. Focus on choosing the main three first: the stove, refrigerator, and dishwasher as these are going to be doing all of your kitchen work. These days, you can find toaster ovens, microwaves, and coffee makers that can be integrated into your cabinetry. Consider these options as luxury additions to your kitchen remodeling plan along with more specialized equipment such as wine fridges and warming cabinets.
How do I choose my materials?
Wood, stainless steel, natural stone, laminate, and tiles all have costs associated with them. Knowing how much materials cost per unit is important in estimating the total cost of your kitchen remodeling. If you find that your costs are too high, you can seek out alternative materials or find other ways to procure them.
One of these alternative ways to acquire your materials is by looking at places like consignment stores and online marketplaces for people who are selling older, refurbish able pieces. Of course, these sorts of deals have their risks, but with a bit of legwork, it's possible to find something similar to what you're looking for at a cheaper price. Speaking to and working with your designer/contractor is important if you're choosing to go this route so they can help you make informed decisions as well as plan out any additional work needed to fit the materials into your kitchen.
Here are a few areas of your kitchen where your choice of materials will matter:
Floors
Your kitchen floor is going to take the most abuse throughout the years. There are various materials you can use for flooring and each type of which has its own advantages. Hardwood floors are a classic choice for kitchens looking to add a bit of elegance. Take note of the species of wood, as well as the type of hardwood floor (solid or engineered) you'll be using as these will change the price ranges.
Laminate floors are a cheaper, more durable alternative suited for homes with kitchens that have a lot of foot traffic. These days, advances in printing have led to laminate flooring that comes very close in looks to hardwood as well. Consider this choice if you have kids or pets.
Tile floors are also durable and don't catch odors and bacteria as much as other flooring options. They come in ceramic, porcelain, or stone. This type of flooring is also good for high-foot-traffic kitchens. The thing to watch out for with tile floors however is the grout between the tiles. Taking care of this area will keep your floor looking great for years.
There are also newer options like cork or bamboo flooring available for the more Eco-friendly homeowner. Each of these also comes with its own advantages and disadvantages as well.
Cabinets
Your cabinets are the most eye-catching aspect of the kitchen. The type of wood you choose greatly lends to the overall look and feel of the space. There are a great variety of wood types to choose from like red oak, and spruce, to even more recent additions like bamboo.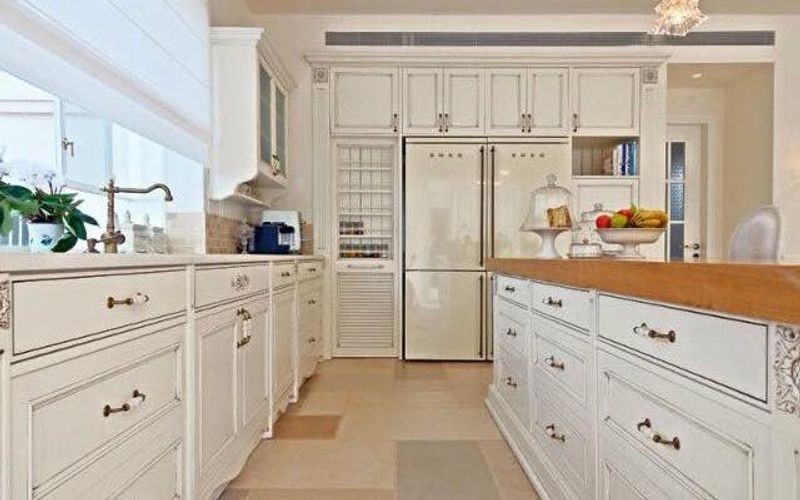 Your choice of material can give your kitchen anything from a homey, rustic feel, to a sleek contemporary finish. For the more budget-conscious homeowner, there are the cheaper laminate and ThermoFoil options as well.
Countertops
Next to your cabinets, Your countertop is the biggest eye-catcher of your kitchen. Choose natural stones like granite or marble for a classic look but know that each type of stone has its own quirks and cleaning methods that you need to consider. Natural stone is also one of the more expensive options out there.
There are also more contemporary options for countertops like butcher's block wood, Stainless steel, or concrete. These materials can lend your kitchen a more modern, professional, or industrial feel. Keep in mind however that wood/butcher's blocks need constant care and regular resealing with oil or a food-safe varnish. Stainless steel countertops also need a specific type of cleanser to avoid streaks and the material is easily scratched (though minor scratches can be buffed out in a number of ways).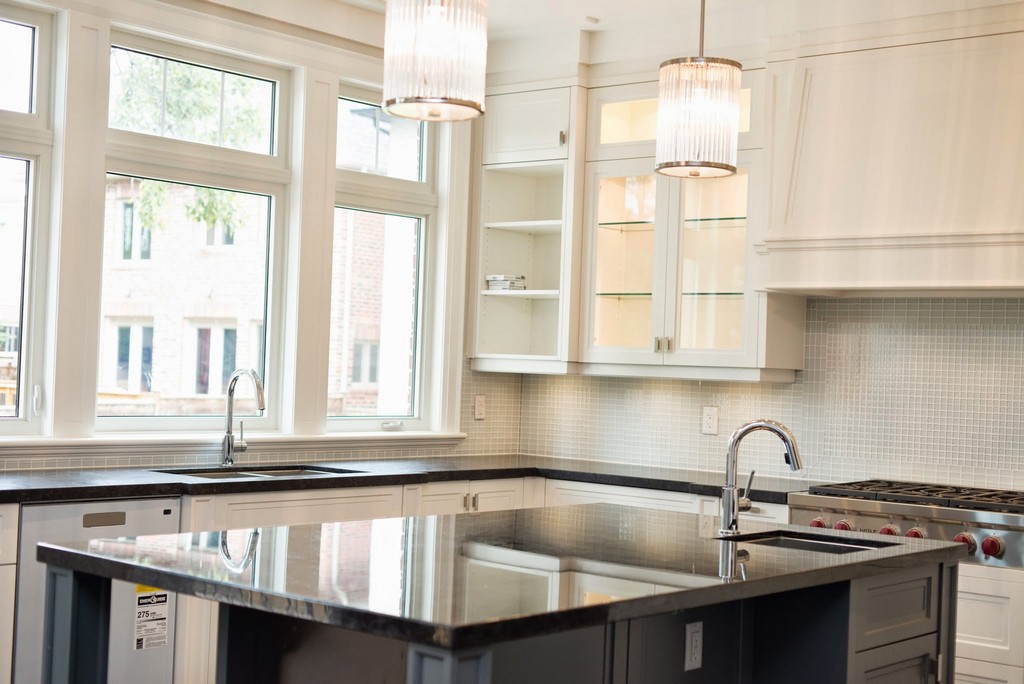 Much like floors and cabinetry, budget-friendly laminate and composite materials are also available as options for your countertop. Most composite countertops are food-safe and bacteria-resistant. Both these facts as well as easy clean up and minimal maintenance make this an ideal choice for families with young kids. Laminate offers an alternative to expensive natural stone for a much lower price and is perfect if you're looking for something that looks nice but won't break the bank.
Of course, whenever you're considering a large project like kitchen remodeling, it's always a good idea to work with the experts. Milman Design Build brings to the table 20 years of the kitchen, bathroom, and basement renovation experience in the Toronto area. For consultations or a free estimate, feel free to contact us @ (647) 677-1519.
Kitchen Renovations
Got a vision of your dream kitchen but don't know where to start? We can help design the perfect kitchen for your custom home..