With Toronto's population nearly doubling in the past 30 years, homes and apartments are now in short supply. Luckily, there is a relatively new form of housing known as laneway suites, allowing for additional housing opportunities.
Not only do laneway suites create a place to live, but they are also a great way to earn additional income if you decide to create one on your property.
Whether you decide to turn your existing garage or create an entirely new structure to turn into a laneway suite, it is a great way to make passive income while also providing someone with a home of their own.
We have created this article to give you all of the information you need to build a laneway suite on your property. Throughout this article, we will touch on:
What a laneway suite is
Can you build a laneway suite in Toronto, and if your property is eligible?
Zoning requirements for a laneway house
Costs associated with building a laneway suite in Toronto.
How long does it take to design & build a laneway house?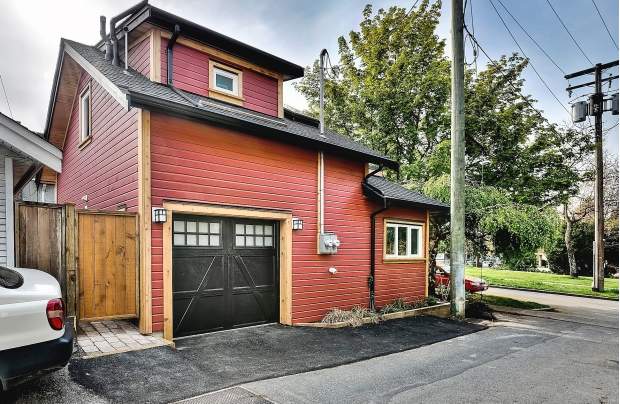 What is a Laneway Suite?
Laneway suites are small residential units built on the same property as full-sized detached homes, usually found in the rear yard next to a public laneway. Laneway suites have running water, gas and electricity, which is typically connected to the primary residence on the property.
Laneway suites have become popular in Vancouver, with more than 2,000 laneway homes being built there in the past ten years, but they have also become more prominent in Toronto in recent years.
Can I Build a Laneway Suite in Toronto?
Toronto's zoning by-law was recently amended to allow the construction of laneway suites in older sections of Toronto. The by-law allows the construction of laneway suites across the City on residential properties that share a property line with a public lane, as long as they follow the by-law requirements for laneway suites and you have applied for a building permit for a laneway suite.
What Are the Zoning Requirements For A Laneway House?
Before starting the design of your new laneway suite, you must first determine if your property meets the requirements created out by the recent by-law amendments.
The zoning requirements are as follows:
Share at least 3.5 meters with the laneway on the rear or side property lines.
Only one laneway suite per piece of property
Minimum of 1.5 meters setback required on the rear and side yard if intersecting with a lane or street.
One storey laneway suite must be separated at least 5 meters from the main house.
Two-storey laneway suites must be separated at least 7.5 meters from the main house.
Is Your Property Eligible?
To see if your property is eligible to have a laneway suite constructed on it, you must first apply for a building permit with Toronto Building. Whether you are approved will depend on whether your property and planned building is in accordance with local zoning laws.
Other basic eligibility requirements include:
Homeowners must be in the Toronto and East York District (those living in other areas of the GTA are not eligible)
You must apply for a building permit and conform to zoning and other by-laws.
You must enter into an agreement with the city for both programs.
You must own a single-family home abutting a private lane (for the Affordable Laneway Suites program only)
For the next steps of the application process, you will need a lawyer and must register a Section 118 restriction of the Land Titles Act on title to your property and registering a mortgage/charge on title to your property to secure loan funding.
After being approved, you will receive a letter from the city that will allow you to begin construction.
How Long Does It Take to Design & Build A Laneway House?
The design, acquiring a building permit, and construction can average about a year for a laneway suite. There are numerous different factors that will determine how much time it will take to bring your laneway house from planning to being able to live in. Here are some rough estimates of how long different steps of the process can take:
Drawings: 4 to 6 weeks
Building Permits: 2 to 4 weeks
Committee of Adjustment: 3 to 6 months
Construction: 4 to 7 months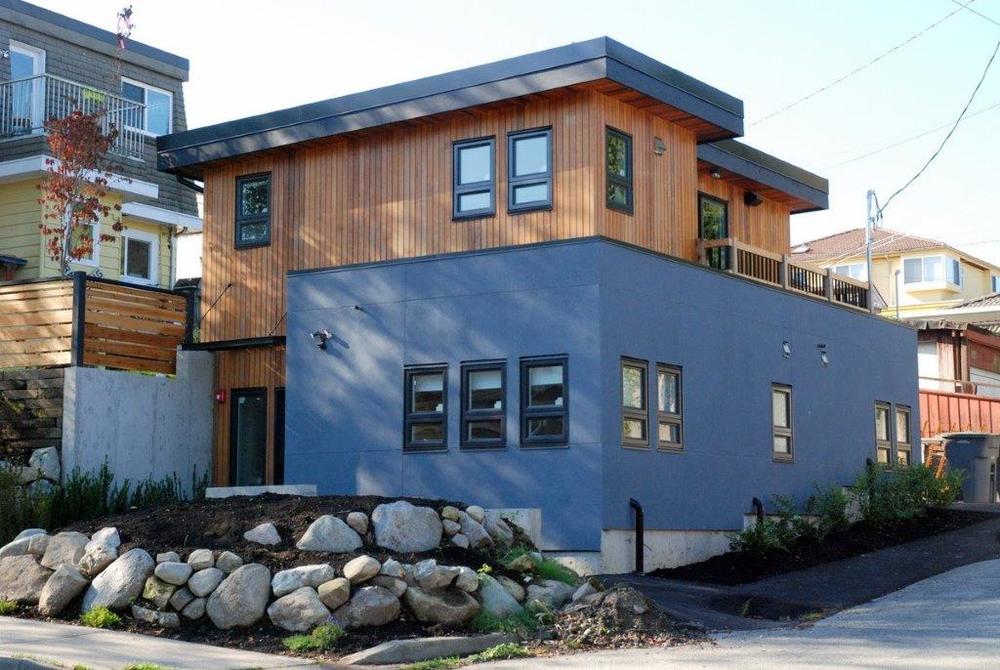 Trusting Milman Design Build – A Professional in Custom Home Addition
Creating the perfect laneway suite starts with trusting the right people. Laneway suites may already be booming on the West coast, but it can be hard to know who to trust in Toronto, especially given the newfound popularity of laneway suites.
Milman Design Build is uniquely positioned to help you with your laneway suite for the following reasons:
We have extensive experience with custom homes and laneway suites.
We take care of all drawings.
We take care of all permits.
We provide professional exterior and interior design services.
With Milman Design-Build, homeowners will see that trust, collaboration, and consistency are among the company's core values. With nearly two decades of experience in Toronto's private residential industry, Milman Design Build is well-prepared to help you design and construct the laneway suite of your dreams.
Founded in 2000, we are much more than a general contractor. With Keren Milman's artistry and design talent, and Shafrir Milman's master carpentry skills, we are equipped to help you with every element of the laneway suite construction process.
We've created gorgeous garage suite units that provide enviable comfort, functionality, and flair in the past. Now, we are ready to help Toronto homeowners make the most out of their property by adding laneway suites to their homes.
Our focus is ultimately to collaborate with homeowners and play a hands-on role in the design process. Whatever our clients imagine for their home and property, we can bring to life.
With our technical and creative expertise, strong work ethic and polite, professional attitudes, there is no general contractor in Toronto more prepared to create a tenant-ready laneway suite than we are.
To learn more about our services, view our extensive project gallery, or request a free estimate on your project today.