So you're planning a renovation project for your Toronto home. That's great! Renovations can be a big boon to your property, providing a boost in your property value while simultaneously giving a way for you to show off your creativity in the living space. However, renovations are expensive and time-consuming. Not to mention there are a great number of things to consider before you even think about breaking ground for it. So before you sink thousands of dollars into a project, maybe take the time to think about the following questions:
Should I Hire an Architect or Designer for My Toronto Home Renovation?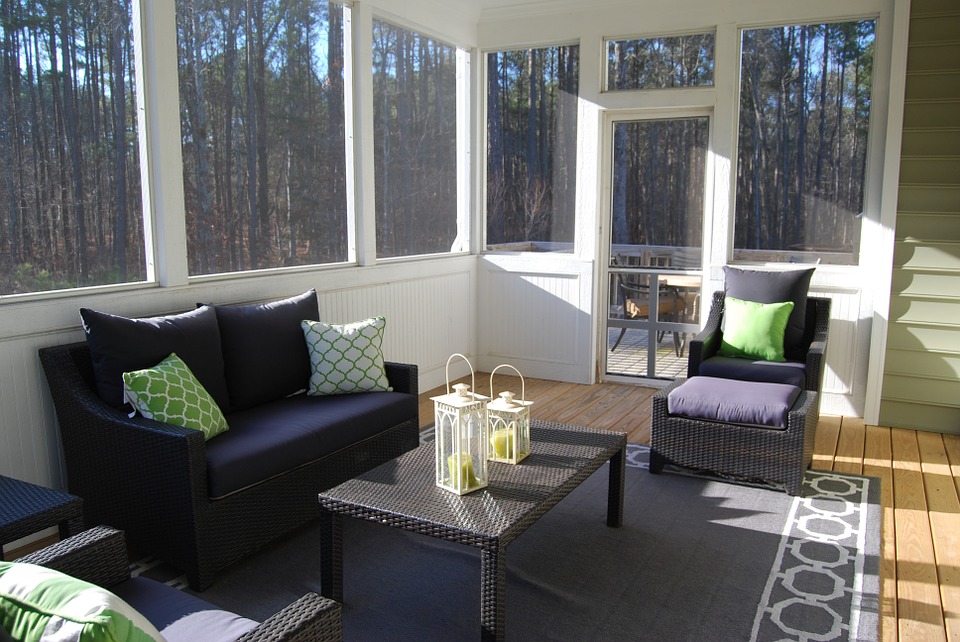 Deciding on whether or not to hire an architect or a designer is usually the first thing you should think about. Of course, working directly with a licensed renovation contractor and designing your Toronto home renovation yourself is certainly an option. While this might work out for minor Custom home addition projects, you'll quickly realize that you'll need some expertise to assist in making your vision a reality.
You should hire an architect if you are planning large-scale renovations to your property. A home extension or an extra floor comes with it a large number of building code requirements, especially in Toronto. For these types of projects, It's very much advisable to seek the assistance of an architect as they can make sure that the design of your home renovation is up to code. They will also work closely with your renovation contractor to ensure that the build process goes smoothly.
You should hire a designer if your renovation is focused on the layout and interiors of your home. A designer is an expert in working with space you already have, taking into account where your utilities may be, as well as figuring out which materials to use in your room renovations in order to bring out the proper aesthetic you're looking for. Besides this, Designers sometimes have connections to sellers or distributors of these materials so their costs may end up being a little less than if you went out and bought the materials yourself.
How to Prepare for your Architect or Designer
What's important however is that when you come forward to an architect or designer, you should approach with some level of preparedness. Here are a few things you'll want to have already prepared: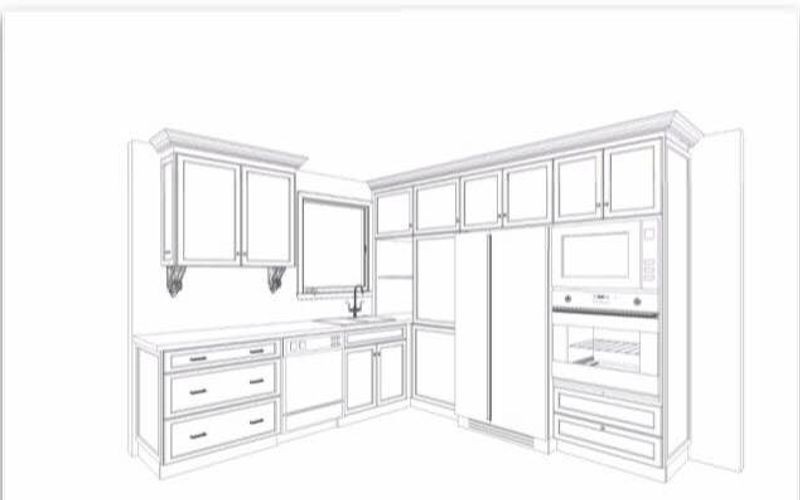 An idea of the scope of your project
A general idea of how you want your renovation to look once complete
An estimated budget
An estimated timeline
This information will be very useful for your designer and architect because you'll be giving them something to work with for the initial planning stage.
To find ideas for scope and the look that you're looking for in your home renovation, you can look at successful projects online and form an image in your mind. Alternatively, there are yearly expos and conventions for the home renovation industry like the GTA Home and Reno Show that you can attend. You can find inspiration from the various exhibitors who have set up displays showcasing new materials and designs that open up more choices for your home renovation project. There are also panels and speakers who can give insight on some of the finer aspects of a renovation project there as well.
As for the budget, you can usually figure that out by speaking with your financial institutions. Taking into account your current financial situation, they can usually give you a fair estimate as to the amount of money they are willing to loan you for your home renovation.
As for the timeline, reasonable estimates would depend on the scope and scale of the project. For single room renovations it may take a few days to a week. Major interior remodeling like a kitchen renovation may take a couple of weeks. While a full on home extension may take your renovation contractor a few months to complete.
Does a Home Renovation Affect My Insurance?
The short answer to this question is yes, your home renovation will affect your home insurance policy. What's unclear is to what extent it will affect your home insurance premium. Insurance policies normally cover your property in the event of unexpected incidents. Renovations are planned projects and as such do not count as unexpected occurrences. Typically insurance policies don't cover home renovations for this reason.
That's why you may need to request for additional coverage for times when you're renovating. That way you can be properly covered in the event that an accident occurs during the project, which you can be found liable for. Insurance for renovation work can also cover any items lost during the course of the renovation. Burglary is a higher risk during these times because parts of your home may be exposed during renovation.
Informing your insurance provider of your renovation work is also crucial to maintaining your coverage. This is because during the course of the project, you may find out that you have some outdated utilities that could make you lose coverage if not addressed and updated. This is primarily an issue for older homes and you will need to inform your renovation contractors about these needed changes so that they can plan for them accordingly.
Aside from that, a home renovation can change the value of the premium you have to pay. An increase in property value brought upon by a renovation on your Toronto home will increase its replacement value and likewise increase the premium you have to pay as well. It's important then to inform your insurance provider of the completion of the project so that they can assess your home and determine the proper adjustments to your premium. Failing to do so in a timely manner may cause you to lose coverage.
Are There any Government Incentives For Toronto Home Renovations?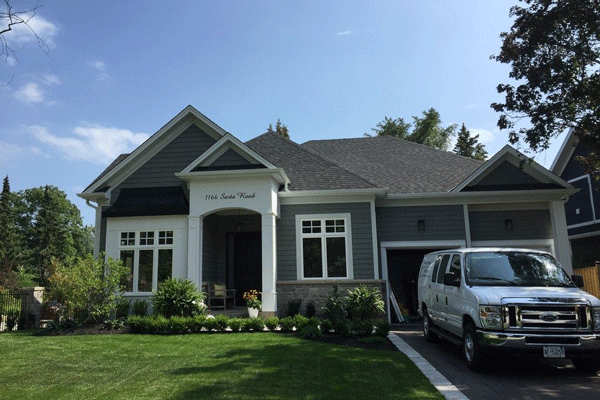 There are a number of incentives provided by the Toronto government for homeowners to avail of when pursuing a home renovation. These are subsidies, grants or rebates that you can take advantage of in order to ease some of the costs for renovating your home. Most of these involve financial assistance for installing safety features, or to encourage green home renovation projects. Some of these government incentives include:
The Basement Flooding Protection Subsidy Program can offer up to $3,400 to Toronto owners of single homes, duplexes, or triplexes. This subsidy is meant to go towards the installation of sump pumps and backwater valves that work to keep the basement unflooded whenever Toronto's sewage pipes overflow during times of heavy rain.
The Eco-Roof Incentive Program offers an incentive for toronto home owners to invest in green roofs for some urban farming opportunities or a cool roof to reduce air conditioning costs.
Green roofs are roofs to homes and buildings that are built to support urban farming. They consist of a waterproof layer, a drainage layer, and a layer of soil for planting crops for a small yield. The city offers up to $100 per square meter for these with an additional $1,000 subsidy for the structural assessments in order to construct these.
Cool roofs help cut down on air conditioning costs and thus reduce carbon emissions by creating roofs that reduce heat build-up and reflect the sun's rays. This is usually done by applying either a coating over existing roofing or by adding a lightweight waterproofing membrane. The city offers between $2 to $5 for each square meter for this type of renovation/home upgrade.
You can learn about more of these incentives on the Toronto Government's website.
What are some of the permits needed for my Toronto Home Renovation?
Renovating your home in Toronto will come with it a number of permits that you'll need to acquire before your renovation contractors can break ground. Normally these will be handled either by the architect or the contracting company that you've hired, but it's always good to have some sort of idea as to what these needed permits might be. The Toronto Government has a comprehensive list of permits and their associated prices available on their website for your reference. However, here are some of the permits that a home renovation project might need:
Minimum work fees
Inspection and examination fees
Construction Fees/Renovation Fees that are calculated per square meter of the space you will be constructing or renovating
Demolition Fees
HVAC installation fees (for boilers, air conditioning units, duct work, etc.)
It's always a good idea to be completely prepared before you go through the significant time and financial investment that goes into a home renovation project. Hopefully, these questions will help you ensure that your project can proceed past the planning stage smoothly. If you have any more inquiries about what could go into your home renovation project, feel free to call Milman Design Build at (647) 471-5326 and we'll be happy to provide you with a free consultation and estimate.