Timna Restaurant is one of the best Mediterranean restaurants in New York City, located at the Saint Mark's Place in the East Village of New York and inspired by the Timna valley in Israel.
Working on the design and construction of Timna was a great experience and a huge pleasure for so many reasons but mostly for the fact we were able to be part of truly an amazing cultural experience at the heart of New York City.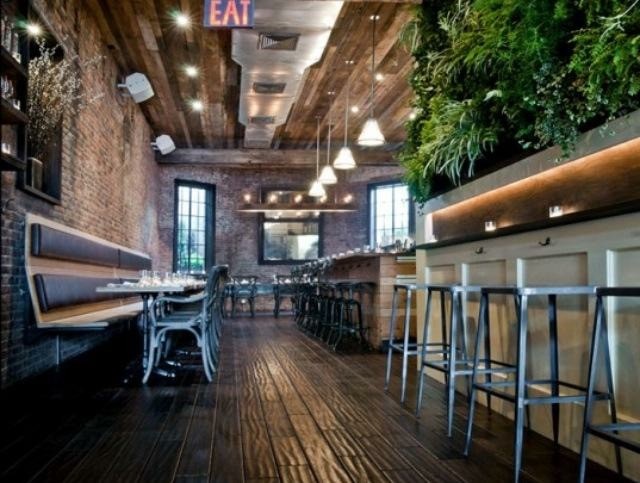 Timna valley is the admired scenic beauty of southern Israel and has tremendous beautiful features such as ancient copper mines, the red volcanic Mt. Timna at its center and Giant Mushroom sandstone rock shaped by wind and water resembling. This valley of architectural legacies is almost mystical with geographic heritage. It's inner beauty and personifying features had given us inspiration to create something so unique but aligned with architectural beauty of surroundings.
Our goal was to create the interior that elicit the heritage of old city at Sanaa, rich rock carvings of chariot about lifestyle and rituals, the mud brick walls of khaybar and distinct pillars of Solomon.
Hence, we choose to have timber countertops, hardwood floors, exposed brick walls, distressed leather and refurbished chairs. All the elements in the restaurant design add rustic and industrial look to the place with their own distinctive features and designs.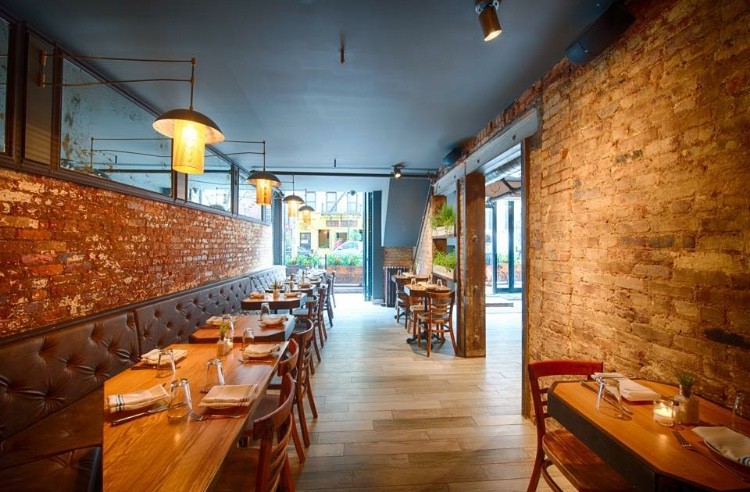 The Custom fit lighting adds an extra Middle Eastern element to the space and hold all together aesthetically. The large accordion style window saves daylight and let sunshine in to illuminate the interior with soft natural light
At Milman Design Build, we always take care of the area plan, curves, client's mood and design as well as requirements of the area. We are one of the top voted Toronto Renovation Contractors, Our Designers make sure their designs are unique and we focus on creating strong inspirational spaces with environmental value, quality and geographical beauty.
To Get free estimate call us or contact us @ Request Free Estimate