Your bathroom is the bookend of your daily life. It is likely the first place you head to in the morning and most likely the last place you go before bed. As such, why should you settle for a bathroom that's old and run down? A bathroom remodeling is one of the first things you should do if you're looking to complete a full home renovation. A well-designed bathroom can give you a feeling of luxury and comfort and will serve to increase property value at sale time. Below, we'll detail some of the things to consider when the Toronto homeowner starts brainstorming for bathroom renovation ideas.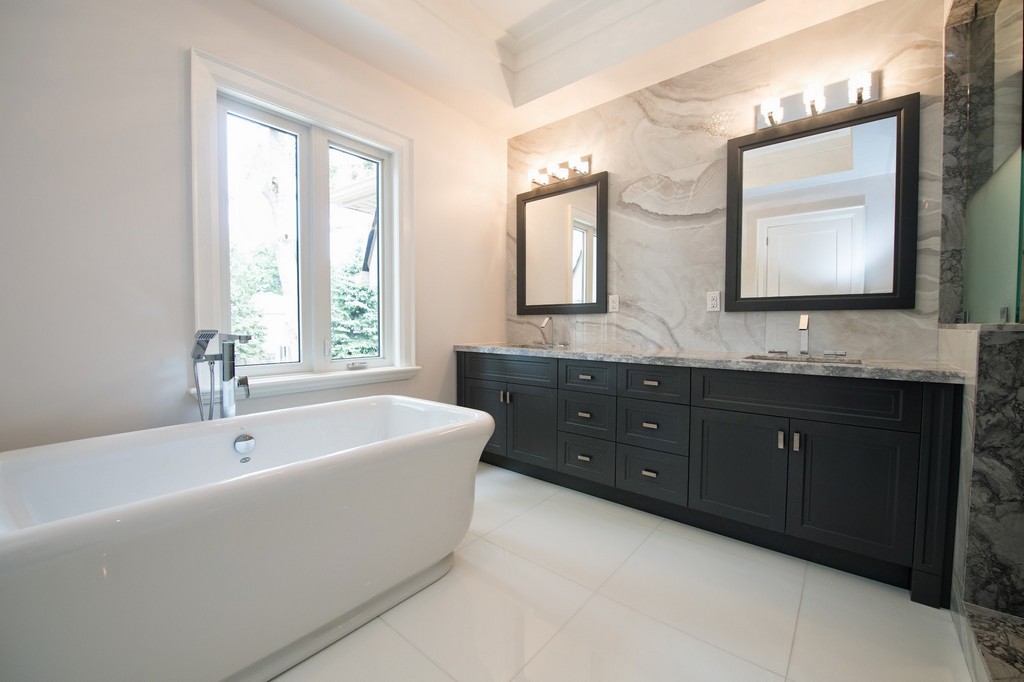 Table of Contents
What Goes Into the Cost Bathroom Renovations?
The costs for your bathroom renovation ideas can vary greatly depending on a number of factors. These are the major considerations your renovation contractor with take into account when giving an estimate for your proposed project:
Demolition Work: Your contractor needs to figure out if your bathroom renovation plan requires them to knock down any existing walls to make way for new fixtures or plumbing.
Plumbing and Electrical Work: Your bathroom has a complex structure of pipework, electrical circuitry and heating ducts that come together to create a comfortable experience for the Toronto homeowner. If you're going to work on your bathroom, you may as well take the time to check these systems and perform fixes and replacements where needed. Rerouting will also factor into costs if you're planning to change the layout of you bathroom.
Labor: The rate you'll spend on labor per hour will depend entirely on your contractor, there isn't much you can change about this part of the cost.
Materials Cost: As with any other home project, materials will vary the overall price of your bathroom renovation greatly. This is probably the most flexible aspect of determining costs since you can choose to use less expensive materials if you budget won't allow for that marble vanity top.
Building Permit Fees: In Toronto, bathroom renovations may come with it a number of fees. Some of these potential fees include:

~$12 per square meter of space to be renovated
~$200 base fee for any permit work to be done
Various HVAC and plumbing permit fees.
You can talk to your renovation contractor and ask them about the potential permits you may need for your project.
What Parts of The Bathroom Should Be Renovated?
For a considerably smaller room compared to the other parts of your house, the bathroom contains a lot of sections that can give the Toronto homeowner a lot of freedom to express their creativity. These sections will include:
1.   Walls
The wall is the largest workable section of the bathroom. The choice of paint should take into account the overall feel you're looking for in the bathroom. The type of paint should be resistant to moisture as well. Confer with your renovation contractor for ideas on the colors you can use for your bathroom.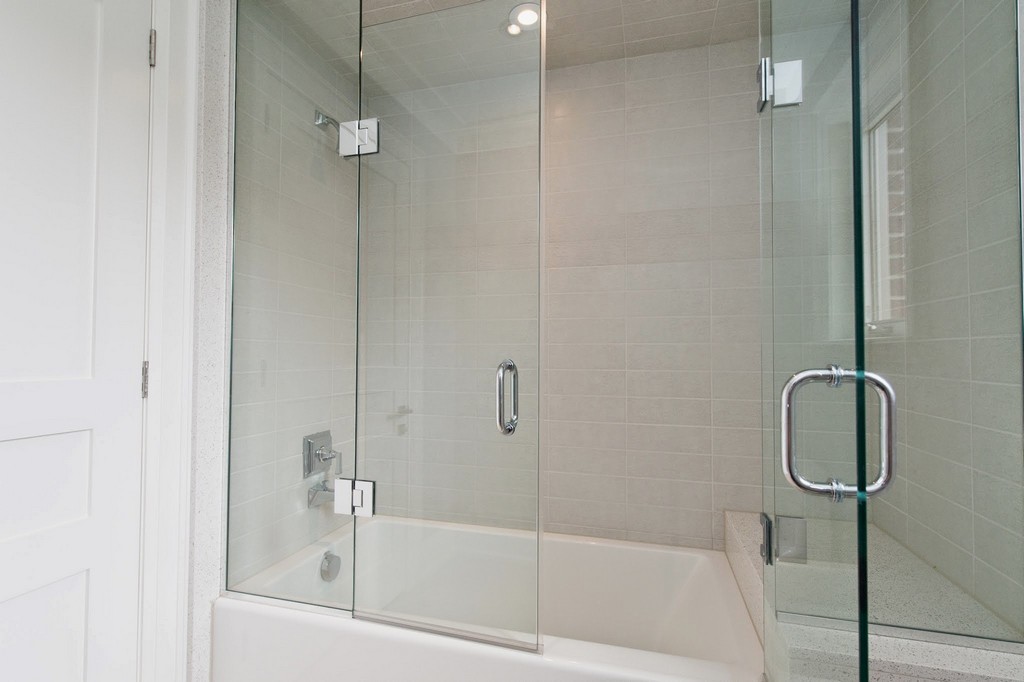 2.   Tiling
Using tiles for your wall is also a valid choice for your bathroom renovation, tiles are also generally what you would use for flooring as well. The choice of tile you use for the bathroom should match the overall feel you're looking for. There are also a number of choices for the type of tile to use. The most important thing to consider for your tile choice is how water-resistant the material is. A few possible choices for tile work are:
Ceramic or porcelain tiles meant for the bathroom are usually glazed and as such, offer good waterproofing. This is a relatively inexpensive choice and you'll have a wide choice of colors and patterns to choose from if you go with this.
Granite and Marble look beautiful and can give your bathroom a nice classic feel. However, these materials require maintenance and granite can be a slippery surface if not properly treated.
Glass tiles are a good choice since they're waterproof and can come in many different colors. However, they are not usually suitable as floor tile and should normally only be used as wall accents.
3.   Sink
Sinks come in many different styles and choosing the proper type to match the aesthetic you're looking for in your bathroom is important. Bathroom sinks can come in the following styles:
Self-rimming sinks are the easiest to install and likely won't require changes to an existing countertop. They are also the most easily adaptable to the aesthetic of your bathroom.
Undermount sinks are used primarily on materials like granite or marble. These pieces usually need to be custom-fitted, which makes the installation of these sinks more expensive.
Vessel sinks can sit on top or be slightly recessed into the counter. These are usually used if you're going for a more contemporary feel for your bathroom.
Vanity Top sinks are sinks with a built-in countertop meant to replace the top of your vanity completely.
Pedestal sinks, console sinks, and wall-mounted sinks are all good choices for smaller bathrooms as their lack of a vanity beneath them can give extra space.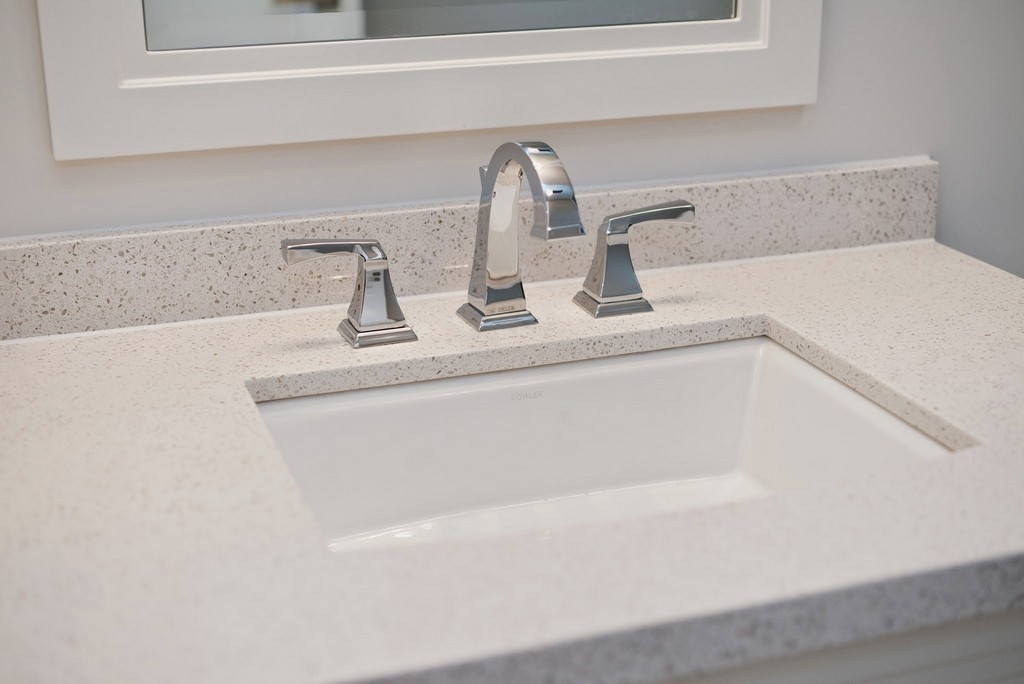 Sinks can also come in different materials besides the classic white porcelain. Depending on the type of sink you choose, you may have the option for a sink made from glass, natural stones like granite or marble, stainless steel or brass. Take note however that each of these materials have maintenance needs associated with them as well.
4.   Shower or Bathtub
Choosing between a shower or a bathtub is entirely based on your preference. Consider how often you might actually take a long bath before deciding on whether or not to install a bathtub. But if you do, bathtubs can come in a whole number of different styles and materials like porcelain enameled steel, acrylic, and fiberglass; each of which vary widely in price points.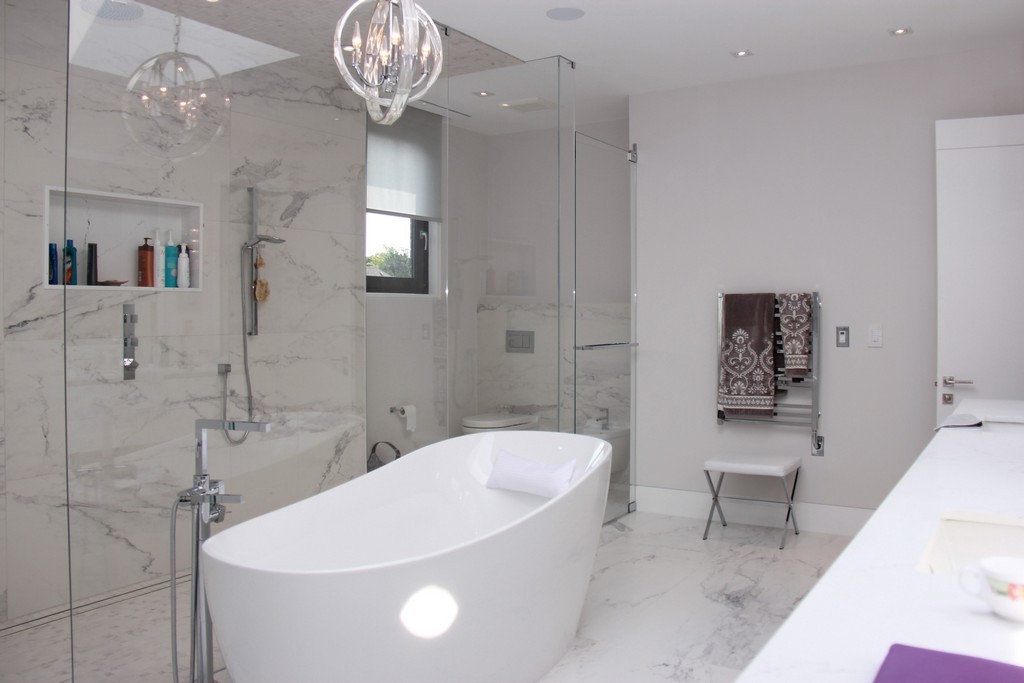 As for the shower, the largest consideration to make here is proper drainage and tile choice. Smaller tiles offer more grip and thus leads to a less slippery shower floor. Make sure that your shower sill is properly slanted to keep water from pooling. A recent trend in bathroom renovation is the curbless shower, which removes the shower sill altogether. With a shower like this, it's important that your shower be appropriately inclined so that water can flow down into the drain.
5.   Toilet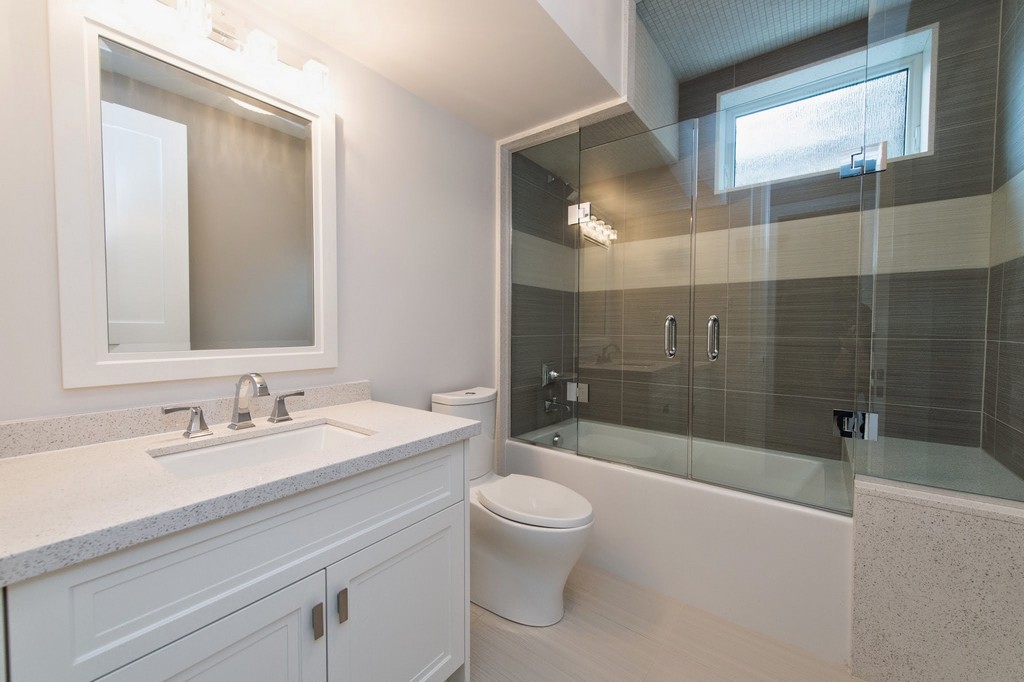 There are two main types of toilet mechanisms you can choose from: the gravity-feed and the pressure-assisted. Pressure-assisted toilets are more powerful but louder. Choose them only if you expect a lot of use out of the toilet, such as for a large family. A current trend in toilet options are the wall-hung units. These types of toilets have their mechanisms built into the wall as opposed to having them freestanding. Consider this if you're looking for a more contemporary feel, but know that you'll be facing extensive plumbing work if you decide to switch back to a freestanding toilet.
6.   Storage Solutions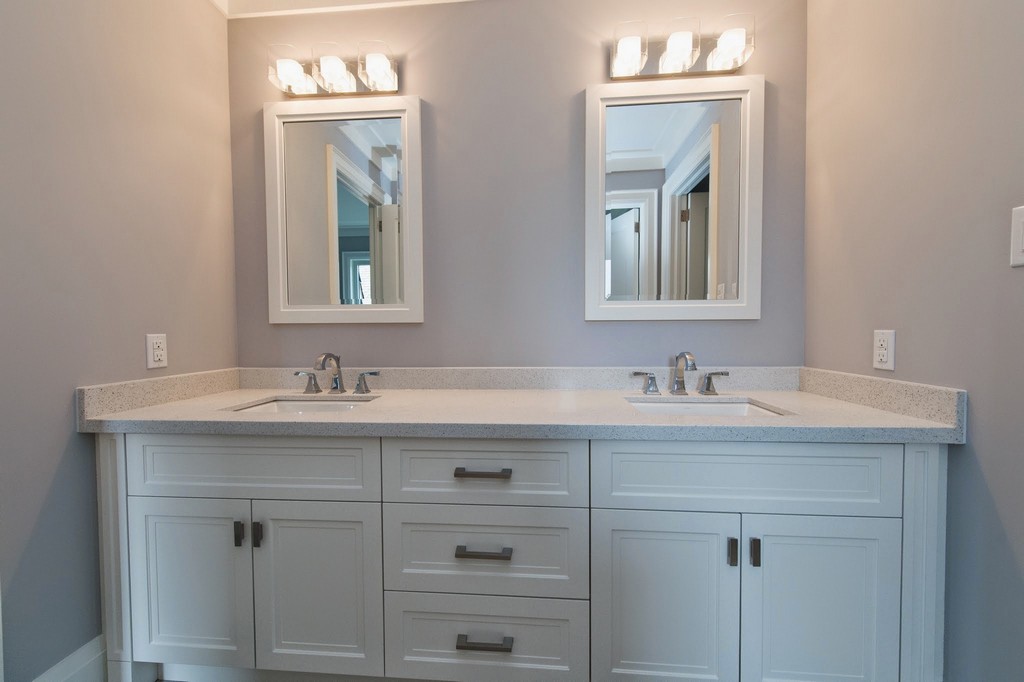 The medicine cabinet is the classic storage solution for your bathroom. If you can, recess your cabinet to add a bit more space to your bathroom. As for your vanity, drawers are a good idea to add extra storage space for your bathroom while keeping your toiletries and hairdryers in easy to reach places.
7.   Lighting
Recessed lighting is the go-to choice for the bathroom, providing the perfect amount of illumination for the space. By using the appropriate shower trim, you can install recessed lighting above your shower as well to provide ample illumination.
If your bathroom has an outside wall, windows are a good choice to add some extra lighting to the room while making it feel more spacious. Coordinate with your contractor when pursuing this bathroom renovation idea so you can choose the proper style and material for the window to strike the perfect balance between illumination and privacy. Natural lighting through the use of a sunroof is also an idea worth pursuing if your bathroom is situated on the upper floors of your house.
Among all these considerations, consistency in style should always be kept in mind. Discussing your bathroom renovation ideas with your renovation contractor will help you keep within the scope of your chosen aesthetic feel.
8. Ventilation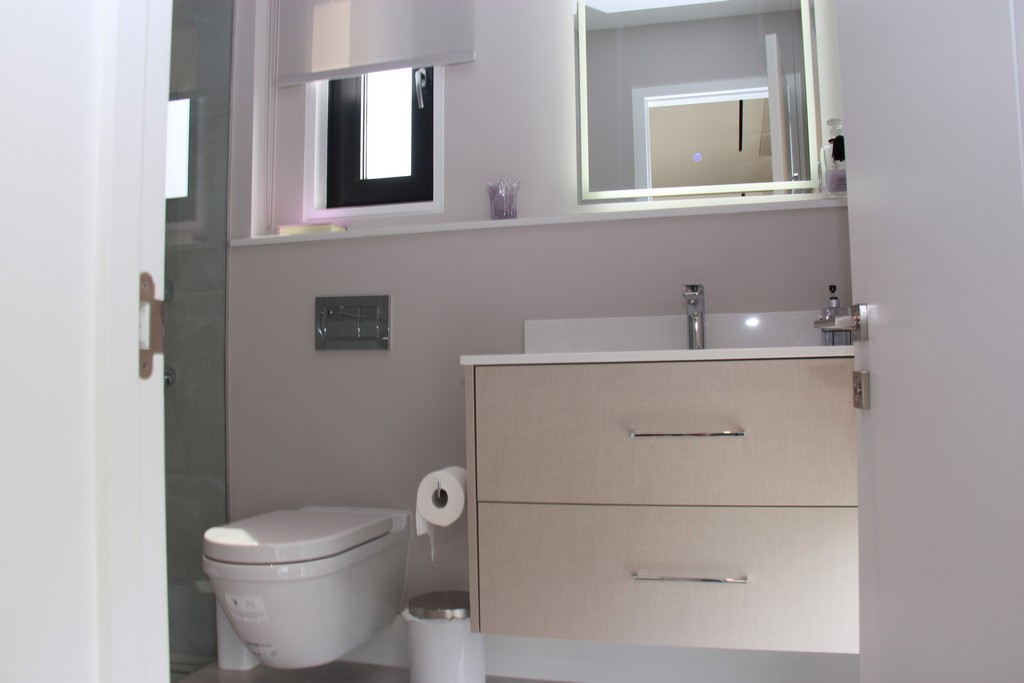 Lastly, another major consideration should be your ventilation. Moisture is a significant concern for your bathroom. If not dealt with properly, this can lead to bubbles in the paint and even worse, mold and mildew developing in your ceiling. Ensure that you have a fan powerful enough to ventilate your entire bathroom if you have no windows in it and make sure you let the fan run during and for about 10 minutes after a shower or a bath to prevent these issues.
For consultations and a free estimate on your bathroom renovation ideas, contact us at Milman Design Build. We offer the expertise that comes from 20 years of in-depth experience in the bathroom, kitchen, Basement renovations, commercial renovations, and general home renovation within the Greater Toronto Area. Don't hesitate to call  (647) 677-1519 and speak to us.